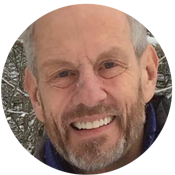 Neil Lupton, PhD

President
MIT SB, Yale PhD, expert in product research, development and commercialization, holder of 38 patents, developer of several products in common commercial use. He has been assisting the company with research related matters and intellectual property since its founding in 2009.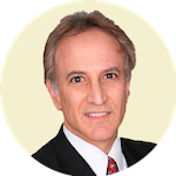 Bruce Berkoff, PhD

CMO (Chief Marketing Officer)
Mr. Berkoff has a long history and a wealth of global experience in the technology industry, having held key marketing (CMO) positions at several leading technology companies. Bruce is currently, an Advisor/Mentor at SkyDeck Berkeley, EIR at Vonzos Partners, and a frequent advisor to various startups. He was also CMO at CBRITE, CMO/CSO at Applied(AMAT)/AKT, and EVP CMO at LG Philips Display & others. Mr. Berkoff holds undergraduate and graduate degrees in physics and biophysics from Princeton and the UC Berkeley.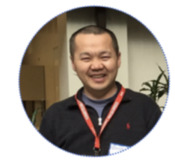 Baoguo Wei
VP, Engineering
Baoguo Wei's career spans medical devices, connected health, digital health and Internet of Things and with software and hardware products serving millions of users. Prior to Myolex, Baoguo founded Phoinix Technologies Inc and digital health companies OmniAegis Health and Wellgoal. Prior to Wellgoal, Baoguo  was founding engineer and first employee of AgaMatrix  that developed the world's 1st iPhone-connected hardware medical device.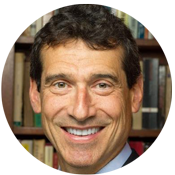 Seward Rutkove, MD
Scientific Founder, Harvard Medical School Professor; Chief, Neuromuscular Division at Beth Israel Deaconess Medical Center.
Dr. Rutkove began developing the underlying concepts of electrical impedance myography (EIM) as a tool to assess neuromuscular disease in 1999. Working with collaborators at Northeastern University and the Massachusetts Institute of Technology, Dr. Rutkove developed and designed basic EIM systems for the assessment of a variety of disorders and was able to show that the technique was especially sensitive to disease progression in ALS. In 2011, Dr. Rutkove was awarded the $1,000,000 Biomarker Challenge Prize from the organization Prize4Life for showing that EIM could help reduce the cost of a clinical trial by more than half.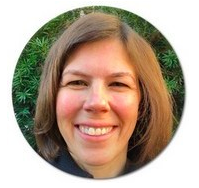 Laura Freedman, MSN, ACNP-BC
Director Clinical Operations
Laura Freedman is a licensed Acute Care Nurse Practitioner, and has been directing clinical operations at Myolex since 2011. She studied Nursing at the Massachusetts General Hospital Institute of Health Professions, where she received an MS degree before going on to join the MGH ranks as a Nurse Practitioner specializing in Pediatric Orthopaedics.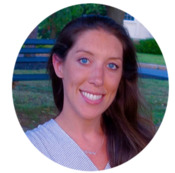 Sara Robicheau
Executive Assistant and Clinical Research Associate                                     
Sara has over nine years of experience in the medical field. After graduating Fairfield University, Sara quickly established herself as a leader where she worked with patients in both clinical and surgical settings as the lead ophthalmic technician. In addition, Sara has spent time studying human behavioral disorders along with working in a neuroanatomy lab as a research assistant. Sara has worked at Myolex as a Clinical Research Associate and Executive Assistant since 2018.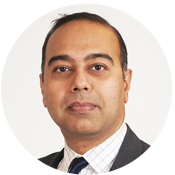 Wasim Q. Malik, PhD
Chief, Technology
Dr. Malik has over 15 years of experience in data science and machine learning in the medical devices, telecommunications and software industries. He obtained his PhD in electrical engineering (Oxford University) and postdoc in computational neuroscience (MIT), and is a professor at Massachusetts General Hospital, Harvard Medical School. He has published over a hundred peer-reviewed papers and holds five patents.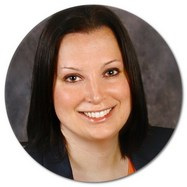 Kelly Pulman
Finance & Operations Manager
Kelly is a graduate of Boston University, Kelly is a self-motivated leader that brings more than fifteen years of professional experience to the table. She has expertise in managing day to day financial and administrative functions.  Kelly has worked at Myolex as an Office Manager and Finance & Operations Manager since 2013.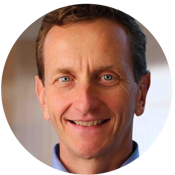 Kim B. Blair, Ph.D.
Sports Technology Innovation & Engineering
A NASA trained engineer and Ironman triathlete, Kim has extensive experience in the development of innovative solutions to challenging technical problems in academic, start-up, small-medium enterprise, and large corporate cultures. He holds academic appointments as the founding director of the Sports Innovation Program at the Massachusetts Institute of Technology (MIT) now called STE@M, and as a Visiting Professor in the Wolfson School of Mechanical and Manufacturing Engineering at Loughborough University in the UK.