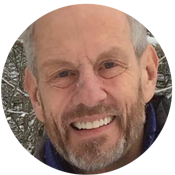 Neil Lupton, PHD

President
MIT SB, Yale PhD, expert in product research, development and commercialization, holder of 38 patents, developer of several products in common commercial use. He has been assisting the company with research related matters and intellectual property since its founding in 2009.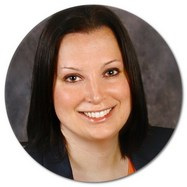 Kelly Florko-Pulman
Chief Operating Officer
A graduate of Boston University, Kelly is a self-motivated leader that brings more than fifteen
years of professional experience to the table. She has expertise in managing day to day financial
and administrative functions.  Kelly has worked at Myolex since 2013.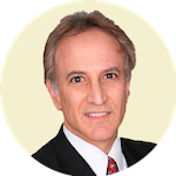 Bruce Berkoff

Chief Marketing Officer
Mr. Berkoff has a long history and a wealth of global experience in the technology industry, having held key marketing (CMO) positions at several leading technology companies. Bruce is currently, an Advisor/Mentor at SkyDeck Berkeley, EIR at Vonzos Partners, and a frequent advisor to various startups. He was also CMO at CBRITE, CMO/CSO at Applied(AMAT)/AKT, and EVP CMO at LG Philips Display & others. Mr. Berkoff holds undergraduate and graduate degrees in physics and biophysics from Princeton and the UC Berkeley.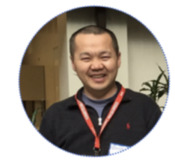 Baoguo Wei
VP, Engineering
Baoguo Wei's career spans medical devices, connected health, digital health and Internet of Things and with software and hardware products serving millions of users. Prior to Myolex, Baoguo founded Phoinix Technologies Inc and digital health companies OmniAegis Health and Wellgoal. Prior to Wellgoal, Baoguo  was founding engineer and first employee of AgaMatrix  that developed the world's 1st iPhone-connected hardware medical device.
arindam Mukherjee
Chief of Business Strategy
Arindam has over 30+ years of healthcare experience in leading, creating; growing businesses globally. He holds an Engineering Degree in Electronics; Communications from University of Mysore, India and various executive leadership programs from INSEAD, Wharton and Management Centre Europe, Brussels. Arindam has worked in large MNC's in senior leadership positions at Philips Healthcare, GE Healthcare, Analogic Corporation [BK Ultrasound] and scaling up innovative start-ups in various clinical domains. His special focus is on Affordable Healthcare, Product Innovation; Cost out Engineering and Commercialization; Business Growth for new innovative companies.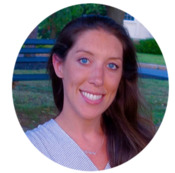 Sara Robicheau
Director, Clinical Operations  
Sara has over ten years of experience in the medical field. Sara graduated from Fairfield University where she was a research assistant in a neuroanatomy lab. She has worked with patients in both clinical and surgical settings as a lead ophthalmic technician. Sara has been with Myolex since 2018.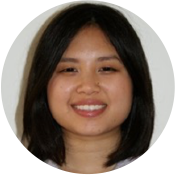 Alice Hu, MS
Director, Data Analytics
Alice is an experienced machine learning data scientist with an extensive background in neuroscience, building biologically informed machine learning algorithms.

GREGORY BORCHARDT
Board Member
Mr. Borchardt is a Partner at Caerus Ventures, leading the firm's investments into companies including: Socure, Grain & Barrel Spirits, and Myolex. 
Prior to Caerus, Greg spent more than 20 years in various roles in the consumer electronics industry.  He has a B.A. in economics from Brown University, and an MBA from the Wharton School of Business at The University of Pennsylvania.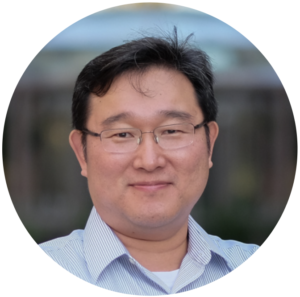 Brian Kang

Board Member
Brian brings to the firm 20 years of experience in venture capital investment and various corporate development roles.
Prior to co-founding Nautilus Venture Partners, Brian was a managing director at Samsung Ventures, where he led the firm's global investments in mobile and consumer IT sector. Brian was responsible for some of the best investments of Samsung Ventures, including Starent Networks, Gracenote, Teknovus, Beceem, Swype, Synos, and Maluuba.  In addition to extensive VC network in the Silicon Valley, Mr. Kang also has close relationships with key executives and technology leaders from Asian global corporations for proprietary investment validation and early access to market/technology innovation.
Brian holds M.B.A from McCombs School of Business, University of Texas at Austin, M.S. degree in Mechanical Engineering from University of Washington, and B.S. degree in Mechanical Engineering from State University of New York at Buffalo.

Seward Rutkove, MD
Professor of Neurology, Harvard Medical School, Chair, Department of Neurology, Beth Israel Deaconess Medical Center
Dr. Rutkove began developing the underlying concepts of electrical impedance myography (EIM) as a tool to assess neuromuscular disease in 1999.  Working with collaborators at Northeastern University and the Massachusetts Institute of Technology, Dr. Rutkove developed and designed basic EIM systems for the assessment of a variety of disorders and was able to show that the technique was especially sensitive to disease progression in ALS.   In 2011, Dr. Rutkove was awarded the $1,000,000 Biomarker Challenge Prize from the organization Prize4Life for showing that EIM could help reduce the cost of a clinical trial by more than half.