mScanTM can reduce time and costs and complexity, improving the efficiency of Pharma clinical trials
mScan's EIM (Electrical Impedance Myography) technology allows for fast, accurate, non-invasive scanning
Peer-reviewed papers show that mScanTM can decrease sample size requirements (less people), study duration and risks. (~50% less subjects could save ~20-30% costs)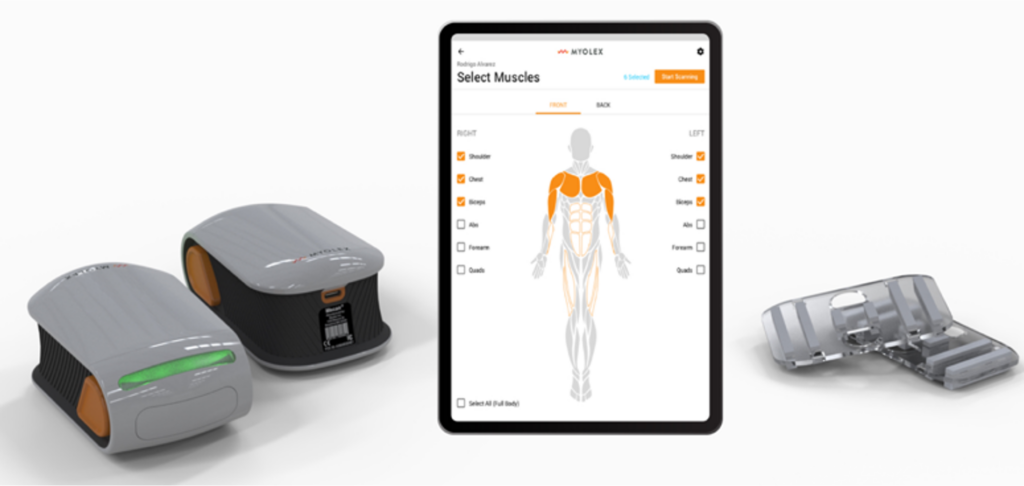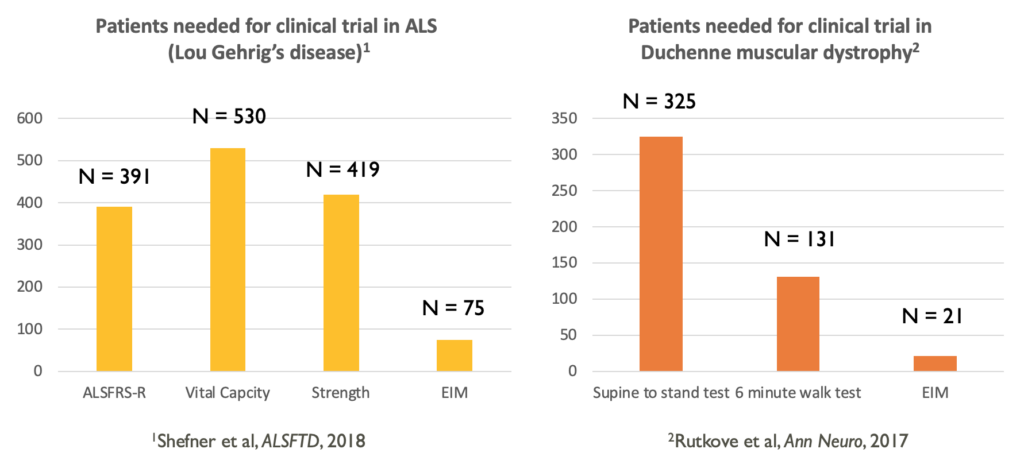 Other EIM Products
mView
Myolex's mView system collects data on up to 37 individual muscles, on both the left and right sides of the body. Using the wealth of data picked up from every scan in combination with our existing ~10 million muscle scans of comparative data, mView is able to detect even minor changes and abnormalities in the muscle within days — well before they can be seen by the naked eye, and before they become apparent in competition or performance data.
Once a muscle-by-muscle assessment is completed, small differences within muscle groups can offer detailed insights into how well a given muscle is performing, recovering from injury, or how muscle imbalances are impacting form and performance.
Our core technology is backed by peer-reviewed scientific research. With our rich database and ongoing research, we continue to explore new ways in which coaches, trainers, and physical therapists can leverage EIM to predict and prevent injuries, help quantify recovery, measure fatigue, recognize imbalances and asymmetries, and create workouts for improved performance.